Sought position:
Housekeeping Supervisor - Coordinator
Ref ID: nį135215
Town: London
Country : United Kingdom
Contract type: Long term contract
Experience: experienced
Job status: Supervisor
Job category: Accommodation / Rooms
Salary: -
Accomodation: No
Online since 2022/06/17
This job position is still available for the week of 2022-07-04
The Peninsula London
Number of rooms and suites: 189
Website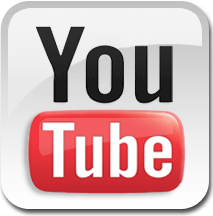 Previous page
Apply here!
The Peninsula London is looking for...
Housekeeping Supervisor - Coordinator (M/F)
The Peninsula London is seeking to hire a highly organized Housekeeping Supervisor in charge of coordinating all administrative tasks in the Housekeeping office whilst ensuring highest quality levels of service in accordance with The Peninsula Principles. † * An exceptional opportunity to join our high-profile flagship hotel opening in London. * Market leading remuneration, service charge and exceptional benefits. * Join our award-winning group, working alongside a highly experienced team.† † Key accountabilities † * Coordinate administrative work in office and consult with other departments to ensure ultimate comfort, cleanliness (including Residences), maintenance and safety with proper follow up on all job orders pertaining to product, process, colleagues, guests, and residents. * Professionally manage all guests/staff complaints with prompt communication with housekeeping management on daily basis. Assist with floor supervision when necessary. * Manage the hotels waste removal and recycling programs and supports the Vision 2030 Community and Social Responsibility Objectives for the housekeeping Department. * Actively participate in departmental daily briefings, meetings and motivates department colleagues in maintaining a culture in compliance with mission, vision, values, and cores principles HSH. † † General requirements † * Minimum 3 years in a similar role within luxury hotels (pre-opening experience is highly desirable). * Knowledge in financial acumen including cost control. * Self-starter, with exceptional communication and organisational skills. † We are delighted to receive your CV and will liaise with suitable candidates directly.


Sought position:
Housekeeping Supervisor - Coordinator
Ref ID: nį135215
Town: London
Country : United Kingdom
Contract type: Long term contract
Salary: -
Experience: experienced
Job status: Supervisor
Job category: Accommodation / Rooms
Online since 2022/06/17
This job position is still available for the week of 2022-07-04
OUR COMPANY OVERVIEW
All over the world, The Peninsula brand is synonymous with glamour and style. Our hotels, located in the world's most exciting cities, offer stunning facilities, world-class service and a unique combination of tradition and innovation. We are proud of our heritage, and delighted to be training the hoteliers of the future with specialised career opportunities in food and beverage, engineering, technology, sales, marketing, operations and more.

The Peninsula London, superbly located at 1-5 Grosvenor Place in Belgravia, will overlook Hyde Park Corner, the Wellington Arch, Green Park and the gardens of Buckingham Palace. Upon completion, the hotel will have 190 guestrooms with 25 luxury Peninsula-branded residential apartments. The construction budget for the project is in the region of £800 million and our ambition is for the hotel and residences to set new standards in luxury and service in the London market with completion currently scheduled for early 2023.
The Peninsula London
Number of rooms and suites: 189
Website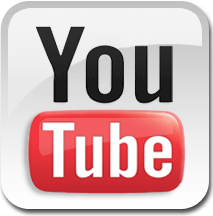 Print this job Job notification