Sought position:
Public Area Manager
Ref ID: n°154491
Town: London
Country : United Kingdom
Contract type: Long term contract
Experience: experienced
Job status: Supervisor
Job category: Accommodation / Rooms
Salary: -
Accomodation: No
Online since 2022/11/03
This job position is still available for the week of 2022-11-28
The Peninsula London
Number of rooms and suites: 189
Website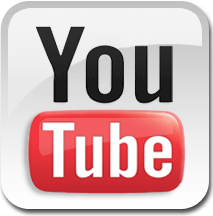 Previous page
Apply here!
The Peninsula London is looking for...
Public Area Manager (M/F)
The Peninsula London is seeking to hire a meticulous Public Area Manager, who, working alongside the Executive Housekeeper will ensure excellence of comfort, cleanliness, elegance and safety in all public areas (including the Residences) for all of our guests and colleagues.

 

An exceptional opportunity to join our high-profile flagship hotel opening in London.
Market leading remuneration, service charge and exceptional benefits.
Join our award-winning group, working alongside a highly experienced team. 

 

Key accountabilities

 

Ensure the cleanliness and maintenance of the hotel's public areas (including Residences) and implement the department regulations, policies and procedures including but not limited to: House Rules and Regulations, Health and Safety, Emergency Response and Standard Operating Procedures.
Oversee all contracts for public area cleaning for the hotel and residences. Oversee and manage the contracted cleaning services daily. Ensure safe work practices in liaison with the engineering team.
Work closely with the outsourced floral supplier to maintain aesthetic upkeep of the flowers in line with the vision of The Peninsula London. Is proficient in all floral arrangements in the hotel.
Hire, develop, motivate, train, supervise, and coach department employees in maintaining a culture in compliance with mission, vision, values, and cores principles HSH.

 

General requirements

 

Minimum 2 years in a similar role within luxury hotels (pre-opening experience is highly desirable).
Strong financial acumen including cost control.
People leader and trainer having prior experience managing diverse teams.
Self-starter, with exceptional problem-solving and organisational skills.

 

We are delighted to receive your CV and will liaise with suitable candidates directly.




Sought position:
Public Area Manager
Ref ID: n°154491
Town: London
Country : United Kingdom
Contract type: Long term contract
Salary: -
Experience: experienced
Job status: Supervisor
Job category: Accommodation / Rooms
Online since 2022/11/03
This job position is still available for the week of 2022-11-28
OUR COMPANY OVERVIEW
All over the world, The Peninsula brand is synonymous with glamour and style. Our hotels, located in the world's most exciting cities, offer stunning facilities, world-class service and a unique combination of tradition and innovation. We are proud of our heritage, and delighted to be training the hoteliers of the future with specialised career opportunities in food and beverage, engineering, technology, sales, marketing, operations and more.

The Peninsula London, superbly located at 1-5 Grosvenor Place in Belgravia, will overlook Hyde Park Corner, the Wellington Arch, Green Park and the gardens of Buckingham Palace. Upon completion, the hotel will have 190 guestrooms with 25 luxury Peninsula-branded residential apartments. The construction budget for the project is in the region of £800 million and our ambition is for the hotel and residences to set new standards in luxury and service in the London market with completion currently scheduled for early 2023.
The Peninsula London
Number of rooms and suites: 189
Website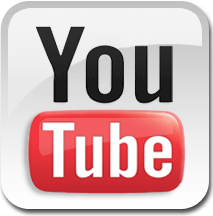 Print this job Job notification