Sought position:
Superviseur securité / security supervisor
Ref ID: n°105158
Town: Verbier
Country : Switzerland
Contract type: Fixed term contract (Other RENOUVELABLE)
Salary: according your experience
Experience: experienced
Job status: employe
Job category: Security
Online since 2021/11/17
This job position is still available for the week of 2021-12-06
W Verbier
Number of rooms and suites: 123
Website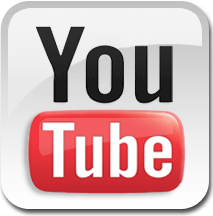 Previous page
Apply here!
W Verbier is looking for...
Superviseur securité / security supervisor (M/F)
JOB DESCRIPTION
Boldly coloring outside the lines of luxury, W turns the traditional notion of the extravagant hotel on its head. Our irreverent attitude and taste for excess redefine revelry for the modern jet set. Our guests have a lust for a life less ordinary that drives them to demand more, experience it all, and hit repeat.
We share our guests' passions, providing insider access to what's new and what's next. Moderation is not in our vocabulary and we know that lust for life demands more, not less. W guests soak it in and live each day with a mantra: Detox.Retox.Repeat. If you're ready to create the energetic W scene that is magnetic to everyday disruptors around the world, then we invite you to explore a career with W Hotels.
PROFILE
As The Security Supervisor, you will be responsible for maintaining a safe and secure environment for hotel guests and talents.
You serve as a key member of the hotel emergency response team.
You develop, promote and administrate safe work practices and programs for entire hotel including lost and found process, issuance of hotel keys, emergency procedures and training, injury and illness incidents and unlawful activities.
You patrol and conduct walk through observations of the entire building, document details and advise management.

REQUIREMENTS

Formation/training in fire safety
Previous experience in Security/Loss Prevention required as a supervisor
Previous hospitality experience required
Fluent in French and English



Due to visa restrictions only applicants from Switzerland and European Union can be considered
Sought position:
Superviseur securité / security supervisor
Ref ID: n°105158
Town: Verbier
Country : Switzerland
Contract type: Fixed term contract (Other RENOUVELABLE)
Salary: according your experience
Experience: experienced
Job status: employe
Job category: Security
Online since 2021/11/17
This job position is still available for the week of 2021-12-06
COMPANY OVERVIEW
W is a destination, more than a hotel. A contemporary lifestyle brand infused with the energy of non-traditional luxury. What's hip, fresh, and cool, always balanced with what is comfortable and cozy.

W Verbier is the first alpine escape of W Hotels Worldwide and was honored to be named both Switzerland's Best Ski Hotel and World's Best Ski Hotel since 2016 by the reputed World Ski Awards organization.
Perched at 1531 meters and located on the Place Blanche, the heart of the Medran Project, the hotel will be conveniently located next to the main gondola offering immediate access to the 400 kilometers slopes of ski, biking and hiking terrain, ensuring a memorable experience.
Open all year around, W Verbier offers 123 rooms for jet setters seeking extraordinary travel experiences, 6 different bars and restaurants, and the signature AWAY® spa in collaboration with Switzerland's most famous beauty brand, La Prairie.
Whatever else guests need to amp up their stay, all they need to do is ask. The renowned Whatever/Whenever service team is available to make it happen 24/7.

Marriott International is the world's leading global hospitality company, with more brands, more hotels and more opportunities for associates to grow and succeed. With 5,700 properties, you'll find us in your neighborhood and in more than 110 countries across the globe.
Bold

Insider

Satisfaction client

Witty
W Verbier
Number of rooms and suites: 123
Website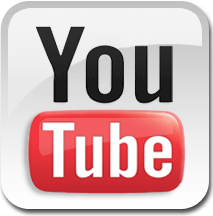 Print this job Job notification