JEAN-DAVID LEMAIRE, CAPTAIN OF LE PONANT: "LE PONANT IS AN INVITATION TO EXPERIENCE PRIVILEGED AND AUTHENTIC MOMENTS"

Before setting sail in the spring for Croatia and Greece, where Le Ponant will sail throughout the summer, Jean-David Lemaire, the ship's captain, answered questions from Le Journal des Palaces

JEAN-DAVID LEMAIRE, CAPTAIN OF LE PONANT: "LE PONANT IS AN INVITATION TO EXPERIENCE PRIVILEGED AND AUTHENTIC MOMENTS"

Before setting sail in the spring for Croatia and Greece, where Le Ponant will sail throughout the summer, Jean-David Lemaire, the ship's captain, answered questions from Le Journal des Palaces

Catégorie : Europe - Économie du secteur - Interviews - Développement durable - Interviews
Interview réalisé par Guillaume Chollier le 14-01-2022

With its sleek and refined design and fluid lines, Le Ponant offers its guests a unique and exclusive experience. After several months in dry dock for major modernization work, the sumptuous three-masted ship is preparing to set sail again.

The French studio Jean-Philippe Nuel, who oversaw the ship's renovation, has achieved a number of feats: common spaces open to the outside, gray, taupe and ecru tones that emphasize the ship's unique silhouette, and the omnipresence of light, both on the three decks and in the 16 cabins.

This summer, as Le Ponant, carried by the whisper of the wind, glides on the crystal clear waters of the Aegean and Adriatic Seas, between Croatia and the Greek islands, far from the tourist trails, on confidential and preserved sites. On board, the key word is freedom.

Freedom to relax and cut off from everyday life, at your own pace, through a variety of activities: sunbathing on the ship's decks while listening to the lapping of the waves against the hull and a light breeze caressing your hair, relaxation in the Wellness Area, discovery of the local cultural heritage or water activities in connection with nature. All of this is complemented by a fine cuisine featuring local products.

Before setting sail for these magical settings, Jean-David Lemaire, Captain of Le Ponant, gave Le Journal des Palaces an exclusive interview.

Le Journal des Palaces : How long did Le Ponant stay in the slipway for repairs?
Jean-David Lemaire :Le Ponant, whose construction I followed closely as future Captain, will be back at sea in the summer of 2022, after several months in the San Giorgio del Porto shipyard in Italy. The eponymous sailing ship that created the company more than 30 years ago, she has been completely transformed. The Ponant, transformed, is an invitation to return to the roots, to "slow travel", induced by sailing. It will combine travel, discovery and eco-responsibility, concepts that have been perfectly interpreted in the yacht's new design.

What kind of work has been done?
The Ponant's facilities have been completely redesigned to offer our guests an exclusive experience. The metamorphosis of the three-masted ship concerns both the passenger facilities and almost all the equipment, which has been replaced or modernized to meet the most demanding environmental and comfort standards. The design has been rethought in an intimate refinement by the Studio Jean-Philippe Nuel and Stirling Design International with new lines, pure and refined, inspiring the sweetness of life. 16 cabins will accommodate 32 passengers only. With 34 crew members we offer one of the best ratios in the industry, with an unmatched quality of service.

What constraints related to the vessel's buoyancy did you have to face during this work?
The main constraint we faced was to optimize the space dedicated to passengers while maintaining the structure of the yacht. There were no other constraints than to think of Le Ponant as a flagship at the cutting edge of our know-how, both in terms of infrastructure, hotel service and respect for the environment.

You have redesigned all the cabins. What amenities do they now have?
The interior design has been rethought and optimized, with a focus on space and intimacy so that everyone on Le Ponant feels like they are on their own yacht. For each cabin, all the furniture has been made to measure.
All volumes have been optimized. Thus, on the upper deck, an owner's suite has been created. It will offer a surface of 60m2 including a private balcony. On the main deck, 4 new cabins have also been created, with a surface area of up to 39m2.

Spread over 3 decks, the suites and cabins all have an opening to the outside, in order to offer a soft atmosphere, conducive to calm, relaxation and contemplation. Five of them also have a private adjoining balcony.

In addition, two cabins can communicate with each other to create a second suite of 62m2. Twice a year in the heart of summer, cruises aboard Le Ponant will become kid-friendly, with a range of activities specially designed for older children as well as for younger ones.

What is special about the Shipowner's Suite?
Located on the upper Zephyr deck, the Shipowner's Suite is a new feature of the Ponant's refit. It offers a surface area of 60m2 and a private balcony of 8m2. It has a day area of 20m2, a lobby, a bathroom and a night area of 12m2. A large bay window opens onto the balcony.

You are committed to sustainable tourism. How does this commitment manifest itself on a daily basis on your ships?
Ponant was founded by Merchant Navy officers who have always been committed to protecting the oceans. The company's commitment to sustainable tourism is evident at every level, from the design of our ships and cruise itineraries to the management of waste on board.

Our entire fleet has been designed to be as responsible and impactful as possible. We wanted these ships to represent the best that could be done tomorrow, in every way. The Ponant reflects our commitment to sustainable tourism: the latest green technologies available have been used, which we are proud of. The yacht will also be able to plug in at the quay during its stopovers, which again will allow it to generate no pollution.
In addition, Le Ponant, with its wind propulsion, is a true innovation of the company since its creation. For this new project, we have studied the sailing areas, paying particular attention to the local winds in order to optimize the mixed navigation of the sailing ship with the objective of using only sails to reach our ports of call. This decision implies a reduction in fuel consumption but will also allow a finer wake which will allow greater peace of mind and improved stability for our passengers.

For example, how do you manage the storage and recycling of waste during a cruise, especially when you are at anchor for a long period?
Le Ponant has been equipped with the latest technological innovations to leave no footprints other than those of our feet on the sand.

Like the rest of our fleet, the yacht is equipped with a complete on-board wastewater treatment system and a waste disposal system. Waste is sorted, compacted, and stored on board to be treated and recycled on land with our local partners. We place a major emphasis on the elimination of plastics in the oceans through a global approach to waste centered on the "product life cycle" which includes source reduction, manufacturing, transportation, use and end of life. Everything is done to ensure that the yacht has the minimum impact.

In which areas do you think you still need to improve in terms of sustainable tourism?
The quest for improvement is constant, both in terms of technological innovation, comfort, experience, and sustainability. For example, we have the ambition to reach a "zero single-use plastic" goal, whether on board our ships or within our offices. As of 2019, we have already eliminated plastic straws, bottles, cups, laundry bags, containers, toothpicks and swizzle sticks, and we have also found sustainable and biodegradable alternatives for bathroom covers and glass lids. We have also opted for large cosmetic containers rather than samples.

More generally, we keep a close eye on technological advances so that PONANT always remains at the forefront of eco-responsibility, whatever the field.

Why did you choose cruises to Croatia and Greece this summer?
The destinations had to meet the main dimensions of the new concept embodied by Le Ponant, namely slow and purposeful travel, which consists of focusing the trip on experiences that are meaningful for oneself and for the destination chosen. Croatia and Greece proved to be the most obvious. Both itineraries were designed specifically for Le Ponant, with confidential stops off the beaten path. Whether on board or during a stopover, Le Ponant is an invitation to experience privileged and authentic moments close to nature, local culture and gastronomy, with, for example, organic products, in short circuits. The activities proposed on board will also echo this ode to slowness and will be exclusive and immersive. We will propose only non-motorized activities by providing passengers with angling equipment, masks and snorkels, glass-bottom kayaks, electric underwater scooters, bicycles, stand-up paddle boards, in order to give passengers unique experiences, in osmosis with nature.

During its winter season, Le Ponant should set sail for the great Pacific, in search of the last lost paradises... the new itineraries will be revealed soon and should make our future passengers dream.
A propos de l'auteur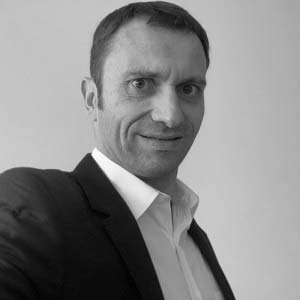 A journalist for 20 years, Guillaume is a fan of exclusive places where comfort, quality of service and gastronomy are combined. All this, tinged with a simplicity and a smile that are the prerogative of the ultimate luxury.