OETKER COLLECTION PERSONALIZES SHARED EXPERIENCES

Le Journal des Palaces spoke to Simon Neggers to find out more about how the Oetker Collection Group encourages its guests to share their experiences on social media.

OETKER COLLECTION PERSONALIZES SHARED EXPERIENCES

Le Journal des Palaces spoke to Simon Neggers to find out more about how the Oetker Collection Group encourages its guests to share their experiences on social media.

Catégorie : Monde - Interviews - Évènements - Communication / Marketing - Interviews
Interview réalisé par Vanessa Guerrier-Buisine le 13-03-2023

Oetker recently announced a new partnership with HiNOTE, a digital solution that revisits the postcards of the past. The solution encourages Oetker hotel guests to share their experiences on their social networks.

Le Journal des Palaces wanted to know more about Oetker Collection's efforts in terms of experiences on social networks. A better content sharing, an enhanced brand image, these are all objectives served by digital tools, when they are adapted to the palaces' expectations. Interview with Simon Neggers, Vice President, Sales, Marketing and Communications at Oetker Collection.

Journal des Palaces: You have just announced the collaboration between Oetker Collection and the HiNOTE solution, to make it more fun to share experiences on your customers' social networks. How was born the desire to personalize the publications of your customers with your own visual identity?

Simon Neggers : I first discovered HiNOTE a while ago and used it to create invites for a dinner party I was hosting. I just thought it was impossibly chic and then started thinking how we could link this to our properties and happened upon the concept of reinterpreting our beloved old-world hotel stationery - the notion of bringing postcards into the 21st century was super exciting to us.

The immersive element is key – guests have the opportunity to interact and customize their messages using iconic imagery and graphics from our hotels. It is a very fun and modern way for guests to share their stays with those back home, from inserting photos of themselves on the slopes at L'Apogee Courchevel to behind the wheel of the mini mokes at Eden Rock- Saint Barths!

Do you also offer reel models with this solution? If not, is it planned?

HiNOTE is more suitable for a post rather than a reel as the format is a static image. Who knows however – HiNOTE may develop a video option that we can explore in the future.

Why is it important to put your stamp on your customer communications?

Everything we do has our guest experience at the heart of it. We want our guests to feel part of the Oetker Collection family from the moment they step through the doors of any of our properties, from Hotel du Cap-Eden-Roc and Brenners Park to Château Saint-Martin and The Lanesborough. This initiative allowed us to create something exclusive for our guests and for them to engage with our properties on a whole new level. As mentioned, the immersive element was important – while we grant access to this exclusively created content, it's up to the guests to express themselves how they desire to with it.

Do you expect an increase in experience sharing with a turnkey content proposal? Is it necessary to offer more playful options, digital "goodies", to boost the creation of content by your customers?

We hope guests do share the content and, so far, the feedback from guests has been extremely positive. They're having fun with the content, which was the main objective. We are hearing how they are using the assets with their travelling partners to make plans for their days!
Digital goodies are important, but we also still love the elegance of 'real world' hotel stationery too, so watch this space for an exciting upcoming project we have in store!

Do you think this modernizes the image of the Oetker brand even more?

What we love about this initiative is that it is somewhat unexpected from us. While we pride ourselves on tradition and heritage, it is also important to inject the unexpected and constantly innovate and evolve.
We want to continue to push boundaries as we did last year when we entered the Metaverse with our partnership with Drest, the world's first luxury fashion gaming app, to great success!

What other initiatives encourage this type of sharing on the networks?

Communication is key – everyone at the hotel is prepped before the roll-out of the partnership, so they are aware of it and also can share the information with the guest. We also implemented chic bookmarks with the QR code to HiNOTE's Oetker Collection hotels in guests' rooms, so they can discover the initiative during their stay. Importantly, we undertook a comprehensive social media plan to support the launch across the Oetker Collection Instagram account and all the hotel's respective channels.

Do you report the "Instagrammable" places of your hotels (although most of your establishments are Instagrammable from all angles)?

We are fortunate that our properties are landmarks in the locations they're situated in with an abundance of iconic sites; from the majestic pool and grand allee at Hotel du Cap Eden-Roc to the pontoon at Eden Rock-Saint Barths or the lake and Mont Blanc views at The Woodward in Geneva, so guests readily take photos without much encouragement. We are excited for guests to discover the 'hot spots' at Hotel La Palma, our upcoming hotel in Capri, which, as we know already, is timelessly iconic and photogenic! So, I very much anticipate Hotel La Palma will be heavily tagged when it opens it doors!

Do you create contests to encourage your guests to illustrate their experience of your hotels?

We don't currently have any contests in the works, but never say never!

Do all these sharings actually have an influence on the arrival of new customers in your hotels? Is the impact mainly on notoriety, or is there a real impact on sales?

I think in today's world, you cannot underestimate the power of social media and engaging in forward-thinking on-brand partnerships. A partnership is deemed a success if primarily it resonates with our guests and adds value to their experience. Secondary to that is if it raises brand awareness and enhances brand perception. I hope this is what we achieved with our latest partnership with HiNOTE and I look forward to guests discovering it further as it rolls out across the rest of the entire collection during spring and summer!

A propos de l'auteur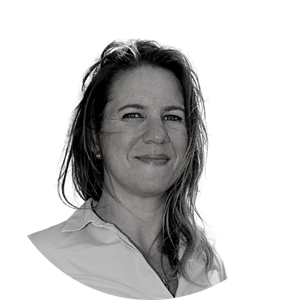 As a journalist and luxury hotel expert inspired by the men and women who embody it, Vanessa aspires to enhance and sublimate the beauty and elegance of palaces through her writing. "In a palace, simplicity serves the quest for excellence" she admires.