Sought position:
Chef de Brigade
Ref ID: n°66530
Town: Paris
Country : France
Contract type: Long term contract (Replacement)
Salary: Négociable
Experience: entry level
Training course prepared:
Job status: Supervisor
Job category: Accommodation / Reception and Public relations
Online since 2019/11/02
This job position is still available for the week of 2019-11-11
Upcoming recruitment day:
25-11-2019 : Lundi 25 novembre 2019 - Journée de recrutement de l'Hôtel Lutetia de 15h à 18h
Hotel Lutetia Paris
Number of rooms and suites: 184
Website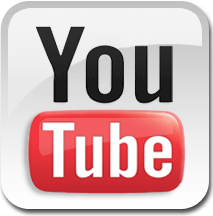 Back to the previous page
Hôtel Lutetia, The Set Hotels is looking for...
Chef de Brigade (M/F)
JOB DESCRIPTION
Figure incontournable du quartier de Saint-Germain-des-Prés, l'Hôtel Lutétia a révélé ses nouveaux atours le 12 juillet 2018. Le décor a changé mais l'esprit inégalable est resté. Tout s'est réinventé : les espaces, le design, les services...



Vous oeuvrez avec votre Chef de réception et son adjointe au développement constant de la qualité et l'image de marque de l'hôtel et contribuez ainsi à l'atteinte de nos objectifs qualitatifs et quantitatifs (satisfaction de clients externes comme internes, rentabilité, etc).

Sous la responsabilité du Chef de réception et de l'adjointe vous superviserez le travail des réceptionnistes. Il conviendra de les motiver, les encadrer, les former.
Vous mettrez en oeuvre et ferez respecter les standards The Set et LQA.

Vous contribuerez et veillerez à la satisfaction des clients en permanence en assurant une prestation de qualité afin de faire vivre au client une expérience unique.
Vous devez participer activement à la politique de fidélisation de la clientèle.
PROFILE
Si vous...
...disposez d'au moins une expérience à un poste similaire au sein d'un hôtel haut de gamme.
...êtes reconnu(e) pour vos capacités d'organisation, votre rigueur, votre réactivité et votre esprit d'équipe.
...êtes doté(e) d'une excellente présentation, d'un fort sens du détail et de l'accueil, et portez une grande importance à la satisfaction des clients et à la qualité de service.
...aimez partager votre joie de vivre au quotidien en français mais également en anglais.

N'hésitez plus et postulez au Lutetia !

Afin de vous convaincre davantage de rejoindre nos équipes :
- 13ème mois sans condition d'ancienneté, versé au prorata du temps de présence
- 80% du pass navigo pris en charge
- 70% de la mutuelle prise en charge avec une prévoyance

Nous sommes impatients de vous rencontrer en entretien !
All our vacancies are open to people with disabilities.
COMPANY OVERVIEW
To contact the HR department:
Phone:
Print this job Job notification