Sought position:
Pastry Chef / Gelato Speciality
Ref ID: n°63859
Town: Orlando
Country : United States
Contract type: Long term contract
Salary: according your experience
Experience: experienced
Training course prepared:
Job status: Employee
Job category: Kitchen / Pastry
Accomodation: Food, accommodation and medical insurance included.
Online since 2019/10/02
This job position is still available for the week of 2019-10-14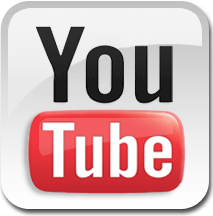 Back to the previous page
Remy - Gastronomic Restaurant is looking for...
Pastry Chef / Gelato Speciality (M/F)
JOB DESCRIPTION
Disney Cruise Line has opportunities available for Pastry Chefs in their Pastry and Gelato Shop: "Vanellope's Sweets & Treats"!

Vanellope's Sweets & Treats will satisfy the sweet tooth of cruisers of all ages, with handmade gelato and ice cream, an assortment of candy, and delectable novelty treats for purchase. More than 20 gelato and 16 ice cream flavors are served, with different options handcrafted daily. Freshly made whipped cream, sweet sauces and fruit compotes are among the wide selection of toppings. Handcrafted truffles, eclairs, tarts, candy apples, cupcakes, designer cookies and specialty brownies are some of the other delicious treats offered.

Disney Cruise Line, the leader in High Standard family cruising is currently looking for experienced Pastry Chefs to create Pastries, Ice Cream, and Gelato in this unique environment.

As a Specialty Gelato and Pastry Chef with Disney Cruise Line you will:




Assist the Executive Pastry Chef to implement, maintain and review all approved menus in Vanellope's Sweets and Treats


Prepare all Gelato, Ice creams, Desserts and specialties Pastries


Understand, monitor and see to the preparation and presentation of all products on the Vanellope's Sweets and Treats menus


Understand and instruct the crew with the daily production in gelato, ice cream, sorbet, desserts and hands on demonstrations and offering of desserts
PROFILE
Conditions to apply:




Minimum four years of experience in a similar position


Certified Pastry chef or equivalent degree in culinary arts preferred


Experienced Ice cream and Gelato maker, familiar with modern equipment and techniques


Proficient in Food Safety and HACCP or USPH procedures


Excellent written and verbal communication skills in English


Be at least 21 years old
COMPANY OVERVIEW
At Disney Cruise Line, you can set sail on the job opportunity of a lifetime aboard four extraordinary ships! You can create an unforgettable voyage for families by delivering exceptional guest service, while also charting the course for an incredible career journey of your own!

Disney Cruise Line is known for delivering exceptional guest service and creating memorable family experiences that last a lifetime. Working on a cruise ship takes dedication and hard work but it also provides rewarding experiences, competitive pay and world-class training.

Life on board a cruise ship can be exciting and enriching - traveling around the world, working with different nationalities, earning a good living and having your room on board provided for free!

Life on board can also be demanding and challenging - working long hours, seven days a week, living in shared accommodations with fellow crew members and following the ship's rules and regulations.

On average, cruise lines offer contracts with a duration of four to six months, depending on your position, and contracts are renewable, so you can be invited back for another contract after 2 months of vacation! Working on a cruise ship is also the opportunity to receive the best professional training available that will be useful throughout your entire career.
Print this job Job notification