Sought position:
Pastry chef / assistant pastry chef
Ref ID: n°38402
Town: Ho Chi Minh City
Country : Vietnam
Contract type: Fixed term contract (Replacement)
Duration: 2 years
Contract start date : As soon as possible
Work schedules: With a break
Salary: according to your experience
Experience: experienced
Job status: Manager
Job category: Kitchen / Pastry
Accomodation: Live out with allowance
Online since 2018/07/25
This job position is still available for the week of 2018-08-13
Park Hyatt Saigon
Website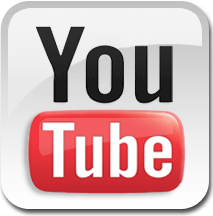 Park Hyatt Saigon is looking for...
Pastry chef / assistant pastry chef (M/F)
JOB DESCRIPTION
Currently, Park Hyatt Saigon is looking for a Pastry Chef /Assistant Pastry Chef to work with the highest standards of product and service delivering unparalleled service in the market. Join with us to discover your place to shine in our warm, respectful, and inclusive culture.

As a

Pastry Chef /Assistant Pastry Chef

, you will be responsible for the efficient running of the department in line with Hyatt International's Corporate Strategies and brand standards, whilst meeting employee, guest and owner expectations. The Pastry Chef /Assistant Pastry Chef is responsible to function as the Production Manager for all pastry and bakery products, making sure that they contribute to the overall success of outlets and banquets, in accordance with the hotel's standards and financial goals.

Job description:

Is in charge of all dessert menus and reports directly to the Executive Chef (Menus inclusive of Pastry boutique, a refined lounge, events and weddings, luxury cakes, a la carte restaurants, room amenities, catering, luxury brand events and business partnerships.)
Accountable for overall success of the daily kitchen operations.
Exhibits culinary talents by personally performing tasks while leading the staff and managing all food related functions.
Works to continually improve guest and employee satisfaction while maintaining the operating budget.
Supervises all kitchen areas to ensure a consistent, high quality product is produced.
Responsible for guiding, training and developing the next generation of talent.

Essential Functions
Planning and execution of the dessert and baked goods menu.

Supervision, guidance and training of assistant pastry chefs.
Development of new designs and recipes.
Creation of signature desserts.
Ordering of supplies and equipment.
Training and mentoring colleagues to ensure growth and future succession, leading by example.
Coordination with the Executive Chef on complementary flavors.
Leading the latest trends in culinary arts.
Artistically creating showpieces or centerpieces.
Experimentation with new flavors.
Assigning priorities to guest requests
COMPANY OVERVIEW
Park Hyatt Saigon is a French mansion near the Opera House, a sanctuary of peace in the middle of one of Asia's most bustling cities. Park Hyatt Saigon was renovated in 2015. As this luxury-defining project continued, Park Hyatt Saigon renovated its ballroom in 2016 and just finished restaurants and bars renovation in 2017.

Our strategy is to make a difference in the lives of all those we touch — colleagues, guests, operators, community members and shareholders alike.

We care for people so they can be their best. This is demonstrated in our values of Respect, Integrity, Humility, Empathy, Creativity and Fun. At Park Hyatt Saigon our aim is to create energizing experiences that connect our guests to who and what matters to them most. We are passionate about fostering connections, the place for any and every occasion and a one-stop experience.

At Park Hyatt Saigon, we believe our guests select our hotel because of our caring and attentive associates who are focused on providing efficient service and unique experiences.
Print this job Add to my notebook Job notification