Sought position:
Executive administrative assistant
Ref ID: n°56166
Town: Paris
Country : France
Contract type: Long term contract
Contract start date : Dès que possible
Salary: Selon expérience
Experience: experienced
Training course prepared:

Job status: Based on experience
Job category: Administration / Other
Online since 2019/07/03
This job position is still available for the week of 2019-07-22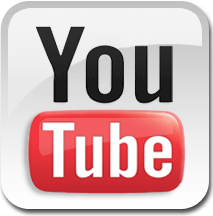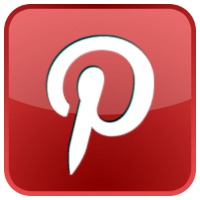 Back to the previous page
COMPANY OVERVIEW
OETKER COLLECTION

Oetker Collection embodies the finest of traditional European hospitality. These elite luxury hotels are strung together like pearls on a chain; each is one of a kind, unified by a desire to deliver the best of life.
Throughout Oetker Collection guests discover a 'passion for living'​, an appreciation for culture, gastronomy and the pleasures of nature, which is why generations of guests return year after year to these 'Masterpiece Hotels'​. Oetker Collection embraces ten luxury hotels including: Brenners Park-Hotels & Spa, Baden-Baden, Le Bristol Paris, Hôtel du Cap-Eden-Roc, Château Saint-Martin & Spa, Vence, L'Apogée Courchevel, Eden Rock - St Barths, The Lanesborough, London, Palacio Tangara, Sao Paolo and Jumby Bay Island, Antigua.
Oetker Collection Masterpiece hotels is looking for...
Executive administrative assistant (M/F)
JOB DESCRIPTION
We are looking for an Executive Administrative Assistant (M/F) based in Paris for Oetker Collection.

The Executive Administrative Assistant provides high-level administrative support to company executives by conducting research, preparing statistical reports, handling information requests and performing clerical functions such as preparing correspondence, receiving visitors, arranging conference calls and scheduling meetings for executives.

Essential functions :

Reasonable accommodations may be made to enable individuals with disabilities to perform the essential functions.

Type reports, memos, letters and other documents using word relevant computer software.
Answer phone calls and direct calls to appropriate parties or take messages.
Record, type and distribute meeting minutes.
Greet visitors and determine whether they should be given access to specific individuals.
Read and analyze incoming memos, submissions and reports to determine their significance and plan their distribution.
Perform general office duties such as ordering supplies and maintaining records management database systems.
File and retrieve corporate documents, records and reports.
Open, sort and distribute incoming correspondence, including faxes and email.
Make travel arrangements for executives.
PROFILE
What we expect from you :

You have an excellent general culture
You have a good knowledge of the Pack Office (Word, Powerpoint, Excel...)
You are bilingual in French and English. A good level in German is appreciated
You have an excellent writing and oral communication skills
Desirable experience: 2 years of experience in a similar position
Print this job Add to my notebook Job notification