Sought position:
Communard
Ref ID: n°58793
Town: Genève
Country : Switzerland
Contract type: Long term contract
Work schedules: Without any break
Salary: Non-disclosed
Experience: experienced
Training course prepared:
Job status: Employee
Job category: Kitchen
Online since 2019/08/06
This job position is still available for the week of 2019-08-19
Intercontinental Genève
Number of rooms and suites: 333
Website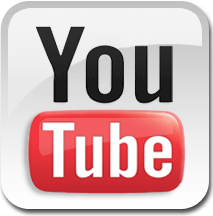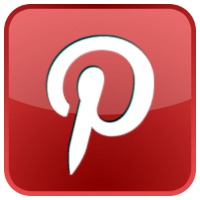 Back to the previous page
Intercontinental Genève is looking for...
Communard (M/F)
JOB DESCRIPTION
About us

As the world's largest family of luxury hotels, we all take great pride in being genuine ambassadors of the InterContinental® brand.Shaped by decades of international know-how and local insights, our passion for luxury travel spans cultures and customs. Inspiring us to create warm and sophisticated experiences for those seeking a richer perspective on the world.
Each of our hotels cultivates a distinctive style and ambience where we embrace every opportunity to give our guests a personal and enriching experience.
If you'd like to embrace a wider world of experiences and opportunities, we'd like to welcome you to the world's most international luxury hotel brand.
The avant-garde InterContinental Genève embodies the refreshing, elevated perspective on luxury art de vivre in the world's City of Peace.

Your day to day

Join us as a Communard M/F :

Your main duties will be to :

Develop and display weekly menus for the cafeteria.
Prepare a varied and seasonally adapted cuisine using the latest trends (balanced, gluten-free, etc.), while respecting nutritional standards.
Ensure the service of meals to employees.
Organize the cafeteria and restock throughout the service.
Work with respect for raw materials, according to food hygiene rules and minimize losses.
Pass orders and manages stocks.
Participate in the tidying and cleaning of the premises in strict compliance with current health and safety standards and ensure that the premises are clean.
Prepare reports on cafeteria activities and production.
Collect, analyze and synthesize data and trends on meal preparation and on the service.
Participate in the kitchen activity.
PROFILE
What we need from you

With a degree in Culinary Arts, you have minimum 1 to 2 years of experience in a similar position within a hotel establishment and/or collective catering. You have a perfect knowledge of HACCP norms and hygiene standards.

You are fluent in French and in English. Mastering a third foreign language of one of our target markets (Germany, China, India, Italy, Middle East, Netherlands, Russia) is highly desirable.

Highly efficient, you are acknowledged for your rigor and ability to respect hygiene and safety standards. You being in contact with people and deliver the best quality work to make them happy. You aim to share your passion and knowledge with your guests and your colleagues and are willing to help when needed.

This position is opened to Swiss citizens and EU passport holders.


What we offer

We'll reward all your hard work with a great salary and benefits – including a great room discount and superb training.
Join us and you'll become part of the global IHG family – and like all families, all our individual team members share some winning characteristics. As a team, we work better together – we trust and support each other, we do the right thing and we welcome different perspectives. You need to show us you care: that you notice the little things that make a difference to guests as well as always looking for ways to improve.
Visit www.http://careers.ihg.com to find out more about us and apply, or send us your application to career.gvaha@ihg.com.

Print this job Add to my notebook Job notification