Sought position:
Director B&F (multiple outlets)
Ref ID: n°182282
Town: Verbier
Country : Switzerland
Contract type: Long term contract
Contract start date : 01/08/2023
Experience: experienced
Job status: Manager
Job category: F&B / Restaurant
Salary: TBC
Work schedules: Without any break
Accomodation: No
Online since 2023/05/17
This job position is still available for the week of 2023-06-05
W Verbier
Number of rooms and suites: 123
Website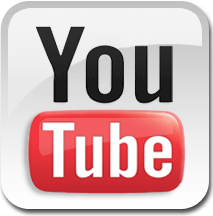 Previous page
Apply here!
W Verbier is looking for...
Director B&F (multiple outlets) (M/F)
What you will do
As the B&F Director, you'll report directly to the General Manager and play a vital role in making the first W hotel in Switzerland a smashing success!
Here's what you'll be up to:

Picture this: you'll be the superhero during service hours, ensuring everything runs smoothly and everyone's happy. You'll be the go-to person for food and beverage quality, cleanliness, promotions, and even merchandising. You'll work closely with our talents coaches (supervisor and managers) to make sure everything is on point.
You'll be the talent whisperer, responsible for interviewing, selecting, training, supervising, counselling, and even disciplining our B&F talents. You'll conduct meetings, provide monthly training sessions, and make sure our team is satisfied, productive, and ready to impress our guests.
We want you to be a social butterfly! You'll interact with our guests, promoting our amazing hotel facilities and services. If any issues arise, you'll be there to solve them and make everyone is satisfied. Also, you will organize special events like fancy receptions in our different outlets.
You'll become the ultimate quality inspector. Checking food & beverage standards, ensuring cleanliness and safety regulations are followed, and giving guidance for improvement. You'll also be the mastermind behind cost-saving measures and profit enhancement. Plus, you'll make sure our stock levels are always on point and control the usage of everything from ingredients to equipment.
Policies, procedures, and standards will be your jam! You'll develop, implement, and review them to make sure everything runs like a well-oiled machine. You'll be responsible for achieving monthly food and beverage cost targets. It's all about keeping the budget in check.
Administrative duties? No problem! You'll lead and attend meetings, write reports, and handle other role-specific tasks. And of course, you'll embody our W language and lifestyle culture, along with health and safety compliance.

Now, let's talk about what you bring to the table:

You're a seasoned Food&Beverage professional with management experience in a high-end, lifestyle-oriented environment. You know your stuff!
Perfection is your middle name. You have an eye for detail and always strive to exceed expectations.
You're fluent in both written and spoken English and French.
Computers are your buddies. You rock at using Outlook, Word, PowerPoint, Excel, and Micros.
Communication is your superpower. You're excellent at getting your point across, whether it's through speaking or writing.
You're all about integrity, adaptability, flexibility, and getting results.
You're a team player. You attract, develop, and retain talent like a magnet.
Financial wizardry is your secret skill. You know how to handle budgets and evaluate cost effectiveness.

Due to visa restrictions, only applicants from Switzerland and the European Union can be considered. We're sorry, superheroes from other galaxies!

About W Verbier:

Perched in the Swiss Alps at 1,531 meters with direct access to over 400 km of skiing and hiking terrain, W Verbier Retreat mixes urban design with an alpine touch. The 123 rooms and suites, each with fireplace, Signature W bed and private balcony are perfect for an intimate escape after an exhilarating day outside. Our luxury ski hotel offers a wide range of culinary options, including the bistronomic Bô!, the Eat-Hola Tapas Bar and the best mixology at W Living Room. Guests unwind in 1,300 sqm. of Alpine oasis at Away® Spa featuring two pools, 9 treatment rooms, 24/7 FIT gym and facilities. We offer 300 square meters of flexible event space. If you're looking for more exclusivity, find our luxury residences, featuring 2 to 3 bedrooms, private kitchen, balconies and lounge spaces. The highlight is the easy access to all privileges and facilities of the Hotel right next door. From the W Mountain Concierge to the renowned and exclusive Whatever/Whenever service, W Verbier team is there to make it happen
ADVANTAGES Marriott Associates discount
Marriott training
Facilities for an accomodation

Sought position:
Director B&F (multiple outlets)
Ref ID: n°182282
Town: Verbier
Country : Switzerland
Contract type: Long term contract
Contract start date : 01/08/2023
Work schedules: Without any break
Salary: TBC
Experience: experienced
Job status: Manager
Job category: F&B / Restaurant
Online since 2023/05/17
This job position is still available for the week of 2023-06-05
SOUGHT SKILLS

Analyse et gestion des coûts

|

Analyse et gestion des coûts

|

Effective leadership and management

|

Management

|
OUR VALUES
Bold

|

Insider

|

Satisfaction client

|

Witty

|
OUR COMPANY OVERVIEW
W is a destination, more than a hotel. A contemporary lifestyle brand infused with the energy of non-traditional luxury. What's hip, fresh, and cool, always balanced with what is comfortable and cozy.

W Verbier is the first alpine escape of W Hotels Worldwide and was honored to be named both Switzerland's Best Ski Hotel and World's Best Ski Hotel since 2016 by the reputed World Ski Awards organization. W Verbier has received a the World's Best Ski Hotel in 2021.

Perched at 1531 meters and located on the Place Blanche, the heart of the Medran Project, the hotel will be conveniently located next to the main gondola offering immediate access to the 400 kilometers slopes of ski, biking and hiking terrain, ensuring a memorable experience.
Open all year around, W Verbier offers 123 rooms for jet setters seeking extraordinary travel experiences, 6 different bars and restaurants, and the signature AWAY® spa in collaboration with Switzerland's most famous beauty brand, La Prairie.
Whatever else guests need to amp up their stay, all they need to do is ask. The renowned Whatever/Whenever service team is available to make it happen 24/7.

Marriott International is the world's leading global hospitality company, with more brands, more hotels and more opportunities for associates to grow and succeed. With 5,700 properties, you'll find us in your neighborhood and in more than 110 countries across the globe.
W Verbier
Number of rooms and suites: 123
Website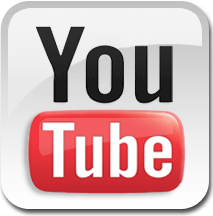 CONSERVER PARTAGER IMPRIMER RECEVOIR
FULL DESCRIPTION OF THIS COMPANY

THE OTHER COMPANIES W HOTELS