Inscription à la newsletter et à l'Espace Lecteur
Accès à votre Espace Lecteur
Unplug & Unwind this winter in a tropical island paradise at Mandarin Oriental, Canouan (Saint-Vincent-et-les Grenadines)

Catégorie : Amérique Centrale et du Sud - Saint-Vincent-et-les Grenadines - Communication / Marketing
Plus de Voyages d'Exception : Île de rêve Croisière
Communiqué de presse mis en ligne le 09-01-2019



Mandarin Oriental, Canouan's new Unplug & Unwind offer invites guests to begin 2019 in a more relaxed and rejuvenated state of body and mind with a visit to Canouan Island's 'decompression zone' of white sand beaches and tranquil ocean breezes.


With the ease of travel on the resort's private jet, unlimited golf on Canouan's 18-hole championship course, tennis, water sports, and hypnotically relaxing treatments in The Spa, the Unplug & Unwind package promises to quickly dispel any signs of daily stressors or separation anxiety from digital devices. Valid 7 January 2019 through 22 April 2019 at a starting rate of USD4,500 plus tax and service charges, Unplug & Unwind is based on double occupancy and includes:

Three nights accommodation in an oceanview suite
Round-trip Resort Jet transfers between Canouan and St. Vincent, Barbados, St. Lucia or Grenada
Two 90-minute Digital Wellness Escape treatments (targeting negative affects/stressors created by digital devices)
Unlimited golf (including club rentals)
Unlimited tennis (including equipment rental)
Unlimited non-motorized water sports
Daily breakfast in Lagoon Café or Asianne restaurants

This offer is subject to availability and cannot be combined with other offers. Additional nights of stay and/or additional guests may be added at prevailing rates. Guests are encouraged to confirm the resort's jet availability before booking their international flights.

About Mandarin Oriental Hotel Group

Mandarin Oriental Hotel Group is the award-winning owner and operator of some of the world's most luxurious hotels, resorts and residences. Having grown from its Asian roots into a global brand, the Group now operates 30 hotels and seven residences in 21 countries and territories, with each property reflecting the Group's oriental heritage and unique sense of place. Mandarin Oriental has a strong pipeline of hotels and residences under development, and is a member of the Jardine Matheson Group.

About Mandarin Oriental, Canouan

Located in St. Vincent & The Grenadines, Mandarin Oriental, Canouan is Mandarin Oriental's first Caribbean resort and a hidden gem waiting to be discovered. The resort elegantly blends colonial and chic contemporary styles among its lavish suites and stylishly sophisticated villas nestled on the hillside along a stunning stretch of Godahl Beach. Mindfully built with impeccable attention to detail, the resort features a selection of restaurants that serve a variety of international culinary delights in beautifully appointed settings. With Mandarin Oriental's renowned reputation for legendary spas around the world, The Spa doesn't disappoint with sea-view, en suite treatment palapas and therapists meticulously trained to relax, sooth and decompress. Canouan Island's immaculate beaches, championship 18-hole, Fazio- designed golf course and luxury super-yacht marina provide guests with a wide range of activities to be enjoyed with Mandarin Oriental's legendary service and warm welcoming smiles that bring a new level of hospitality to the Caribbean.

Offre d'exception valable jusqu'au 22-04-2019



[Mandarin Oriental Canouan]


Ce communiqué de presse a été choisi par Anne-Laure Hecquet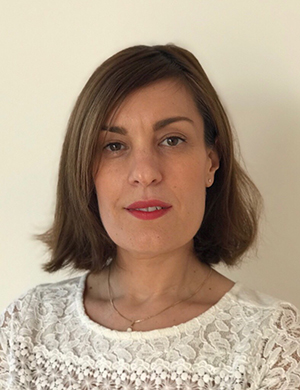 Anne-Laure Hecquet, Communication & International Development Manager
Specialized in communication and recruitment, Anne-Laure participates, since January 2018, in the development of Journal des Palaces by being attentive to the specifics needs of the recruiters and partners whether it is in the implementation of events or custom-made tools or services. Anne-Laure also writes articles for the Career section.
Vous aimerez aussi lire...


Inscrivez-vous à notre newsletter
pour ne rien rater de l'actualité !